Radio Redfern 1988 bicentenary protest coverage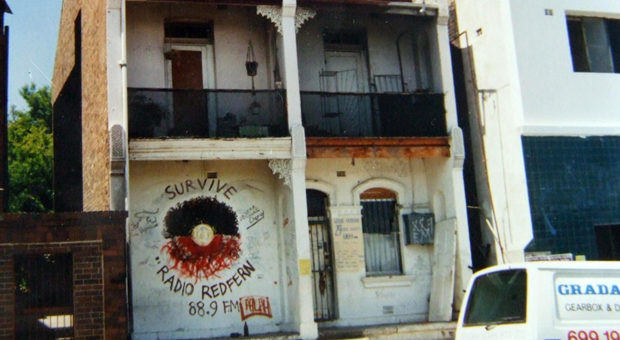 January 26th 1988, Australia was celebrating 200 years of white occupation of Australia. Radio Skid Row in Sydney decided to mark the occasion by handing over its entire airtime to the Radio Redfern team. During the bicentenary protest several experienced Indigenous journalists were working and each was assigned a "white helper" from Skid Row who would carry spare cassettes and batteries for them and deliver the recorded interviews to a motor bike rider on designated corners. The National Film & Sound Archive inducted the bicentenary protest coverage by Radio Redfern into the NFSA's prestigious Sounds of Australia registry. We are 40 in 2023, if you have information to share about Radio Skid Row's history get in contact with us. Email Ellie on comms@skidrow.com.au.
https://www.nfsa.gov.au/collection/curated/bicentenary-protest-coverage-radio-redfern-charlie-watson-and-tiga-bayles
RADIO SKID ROW ART AUCTION
Radio Skid Row is holding an Art Auction on the 15th of December 2022. Big thanks to all the amazing artists who have donated their artwork and time. The auction will be held at Cement Fondu Art Space from 6pm-8pm on the 15th of December. Bring your creative side, meet the talented artists and enjoy the night. See you there!
RADIO SKID ROW'S 39TH BIRTHDAY GIG
We celebrated our 39th Birthday at the Gumbramorra Hall, Addison Road in Marrickville on September 3rd 2022.
Our 39th Birthday Gig included an in-house line-up of performers including Terry Darmody, At Arms Length, Madame Wu feat. Riverkid, DJ Altafari, Wise Man Ali & more…
We cooked up sausages sponsored by Haberfield Butchery and enjoyed a night of celebrations with the community. Thanks to you and our supporters we can stay radical for another 40 years.